Grand Opening of the new Sensory Room at Cherry Trees
Here in East Clandon, we have a great community with a friendly and welcoming spirit. We have been fortunate enough to become somewhat of a hub for you beautiful villagers and are proud to have served you for the last 10 years. We have always maintained active participation in maintaining a local community and have been proud supporters of local charity; Cherry Trees since we opened our doors.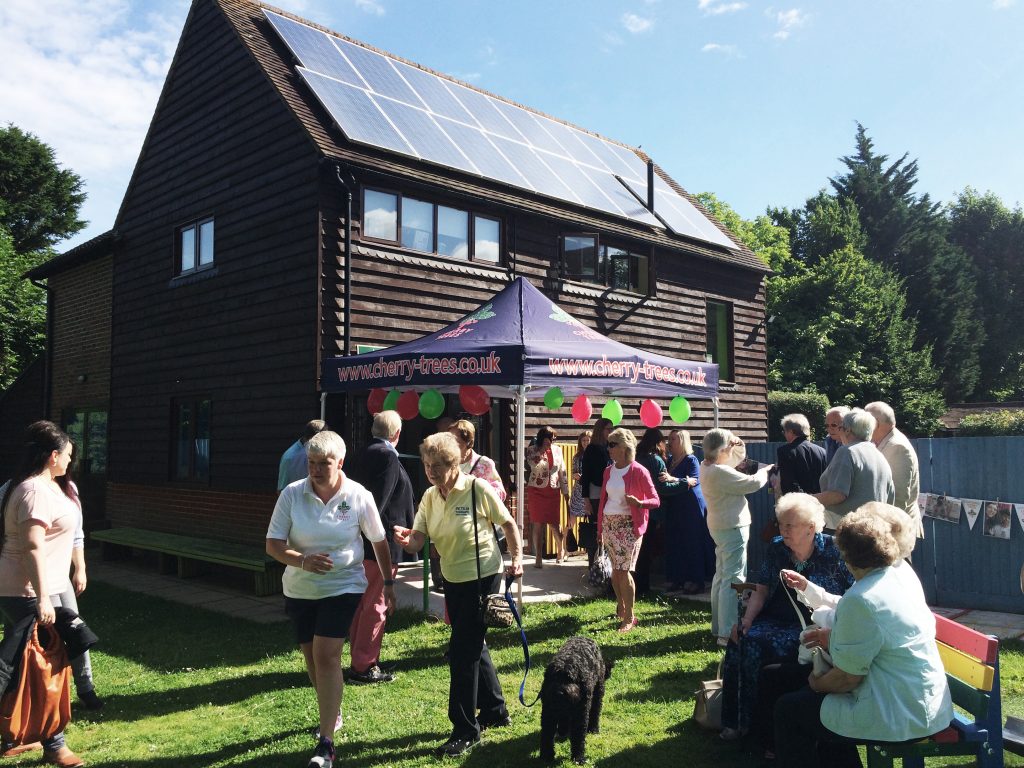 In case you don't know, Cherry Trees are a wonderful charity who provide respite care for children and young people with severe disabilities such as learning, physical or sensory impairment. Their belief is that every child has the right to enjoy a normal and good quality of life. It is a unique and brilliant place for children to express themselves in a relaxed environment. The charity has been running for over 40 years, growing in capacity and ability to provide care to those in need.
On Friday 15th July, we we're invited along to the opening ceremony of their new Sensory Room. It was a brilliant occasion and even the weather turned up in celebration on this fantastic new experiential feature. After a heart felt speech from Claire Bryant – Chief Operating Officer of Cherry trees, the Mayer of Guildford, Mr. Gordon Jackson and his wife cut the ribbon and officially opened the new sensory room.
Inside the building the space has been beautifully designed with activities to excite all the senses, from colorful rooms filled with comfortable seating and cushions to lay on, to interactive floor projections where you can actively set off firework displays! In other rooms, the children can enjoy holistic therapies which aid in calming the body and mind. At the opening you could even enjoy a complimentary taster massage as you walked through the building. For the children, these therapies are a great way of recuperating and resting after seizures and help to relax tense muscles.
The art room was designed to engage creativity and imagination; the walls have been decorated with thanks to Porta Romana, local design agency, and is a place where mess can be made and where the children can express themselves through painting, drawing and other crafts. This room opens onto the garden which has a brilliant play area with swings, slides and tunnels.
Local gem, Bilbo Baggins, the centre's PAT dog (pictured above) attended the day and is a loved member of the local community, he even shook hands with some of The Queen's Head staff!
The sensory room project has been the outcome of a £110,000 fundraising appeal by the Cherry Trees team, made possible from the generous donations of the local community. The children were enjoying the new equipment and activity rooms which have given them more opportunity to live a good quality and unrestricted life with their peers.
"This project has provided an absolutely amazing facility for our children and families…having sensory equipment is essential to help them make sense of the world, help them to communicate, regulate their senses, make independent choices and also relax" – Claire Bryant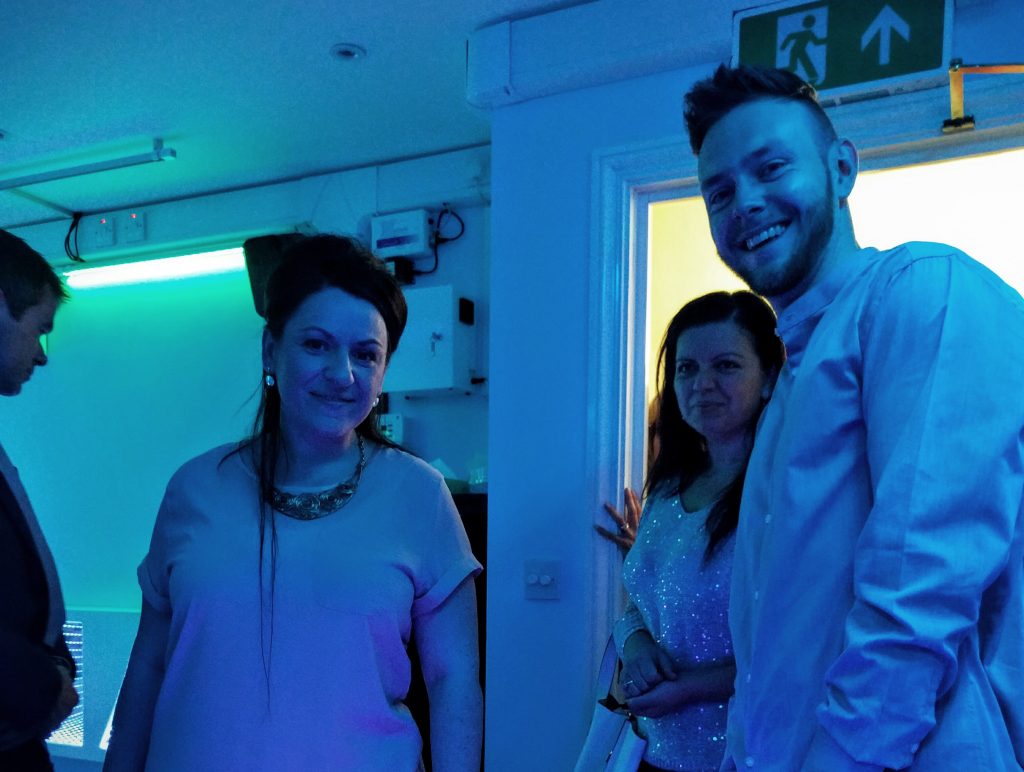 We are proud to help such a great cause and donate 20p from every pint of our Red Mist ale purchased by you. Our sister pub, The Duke of Cambridge over in Tilford also hosts a yearly music festival, CherryFest, which this year raised a whopping £7,000 from the kind donations made by our lovely villagers and guests on the day!
To find out more about Cherry Trees, please visit their website here.