The Quintessence of English Sparkling Wine
Our Cuvée from the Beautiful rolling Hills of High Clandon
"A single glass of our Quintessence imparts a feeling of exhilaration … the imagination agreeably stirred; the wits more nimble …"
with apologies to Winston Churchill
Our Cuvée – a truly elegant English Quality Sparkling Wine created
in the traditional method – Méthode Champenoise.
Our Quintessence is crafted from the classic trio of champagne grapes…Pinot Noir, Pinot Meunier &  Chardonnay by an award winning wine maker…and with long bottle maturation of almost uniquely four year's maturation on the yeast lees, and followed by a further nine months after dégorgement to ensure perfect integration of flavours.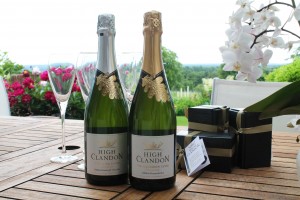 TASTING NOTES
The Succession Cuvée, our classic Brut 2009 vintage . Complex. Delicious. With a fine gold effervescence; on the nose, it unleashes a richness, a scent of rose & fresh citrus; on the palate, it is rounded, with fresh apple, yet richly textured.
The Ultra Cuvée. In exceptional years, we produce an ultra dry Cuvée with a crisp character. A dosage of 9 g/l, evoking the flavours of our unique terroir.
Satisfyingly dry, savoury and elegant. With a fine persistent mousse; on the palate crisp, clean, savoury, structured with hints of honey & citrus and a long finish.
ACCOLADES
Our 2009 Cuvées achieved great scores of 17 & 17.5 as assessed by Richard Hemming of www.JancisRobinson.com.
The Ultra Cuvée "…really lovely on the palate so flavoursome, and the green apple fruit is beautifully defined. Very slight autolysis. Salty sort of finish. Really savoury & dry and delicious. Very good indeed …"
The Succession Cuvée "… with the acid tempered by extra sweetness. The flavour profile is pretty similar and delicious but it's framed very differently. Interesting!"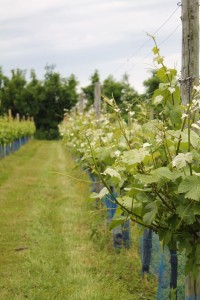 OUR PHILOSPHY
To produce a superb English Quality Sparkling Wine – our Quintessence. Since 2004, we have striven for excellence on our small hand-manicured vineyard to produce a sparkling wine of character capturing the flavours of its terroir, and to invest in maturing our wine to perfection. Think of us as being the 'haute couture' of sparkling wine. Our Cuvée. Hand crafted. Hand manicured. Hand made.
OUR TERROIR
Terroir – that mystical marriage of climate, soil, geology & viticulture – which influences our grape character and quality. Our vineyard lies high on the chalky limestone of the Surrey Hills, (the same geology as that of the Champagne region) in an Area of Outstanding Natural Beauty. Our hills face South East capturing & focusing sunlight to ripen our grapes optimally.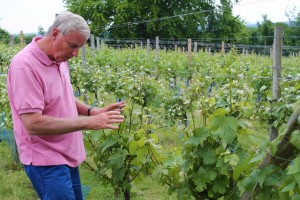 Now available at The Queen's Head
High Clandon Succession
Bottle £39.95 / Glass £6.95
High Clandon Ultra
Bottle £41.95 / Glass £7.25