How we support Cherry Trees
We are proud to support Cherry Trees; a small charity, based in East Clandon, providing home from home respite care for children and young people with severe learning and physical disabilities.
Founded in 1980, Cherry Trees recognise that special needs children are best looked after at home but, because of their needs, they require special care, often 24 hours a day, seven days a week.
Here at The Queen's Head, we have been helping to raise funds for the important care they provide, through a number of initiatives…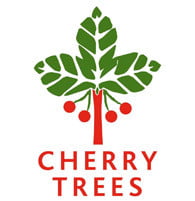 Red Mist Ale
We have partnered with Tilford Brewery to create our very own Red Mist Ale, of which we donate 20p of every pint sold here at The Queen's Head, to Cherry Trees. So come and enjoy a pint, whilst doing your bit for charity!
Cherry Fest
For the past 9 years, our sister pub The Duke of Cambridge has hosted a charity music festival in aid of Cherry Trees, putting on a fantastic day for the whole family, with live music, delicious food and drink, kids entertainment, amazing raffle prizes and more, all for this great charity!
Charity Challenge
In July 2018, a team of Red Mist Leisure staff will be challenging themselves to their biggest charity fundraiser yet, to raise money for three charities; one being Cherry Trees. Our staff members and suppliers will be walking the full 86 miles of Hadrian's Wall, within 3 days. We will be encouraging customers and locals to support us by donating to our Just Giving page. Please keep an eye out for more details of this challenge.