We are so proud to have such a hardworking and committed team here at The Queen's Head. Adri, our pub manager, does a great job of motivating and coordinating the team during those busy shifts and Head chef, Adam, and his kitchen staff produce consistently great dishes using the freshest, local ingredients available to them.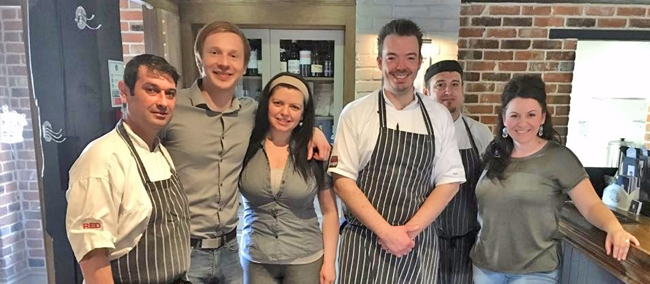 We wanted to introduce you to our team, after all, it's the people that make the pub and we are proud of all the hard work they do, day in and day out, to ensure all our customers receive the high standards of service you can expect from a Red Mist pub.
Our front of house team do a fantastic job of ensuring our customers are satisfied and the our services run smoothly. Let's not forget to mention the dedicated kitchen team whose food has awarded us with a great reputation!  Take a look at our new Spring Menu and get inspired.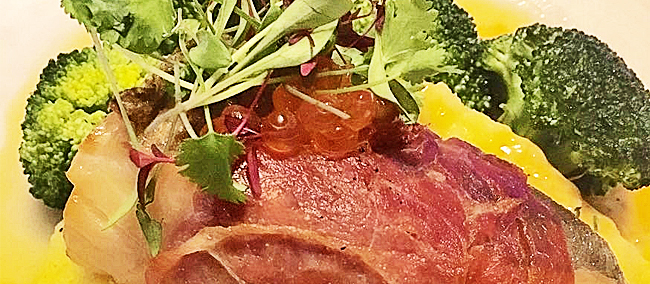 We wanted you to get to know our team and our new Spring Menu.
We asked our team what they enjoy doing with their time off, who they would spend it with and what their favourite dish is from Adam's Spring Menu:
Adri: "In my free time I spend it with my family; my beautiful daughter, Sofia and my husband, Vali, who also works here. We'll go out together to local parks or to Frensham Pond for a walk in the countryside. I also enjoy baking and will regularly bake fresh bread and yummy treats for us to enjoy!
My favourite dish from the new Spring Menu is most definitely the fish board or the tempura prawns with Secretts' rocket and sweet chilli sauce."
Milos:  "My ideal day off starts with good weather so I can go outside and get some fresh countryside air; I like hiking and exploring the great outdoors with my good friends!
My favourite dish has to be the deep-fried halloumi salad, coated in bread crumbs with blueberry and orange salad; the flavours are perfect this time of year."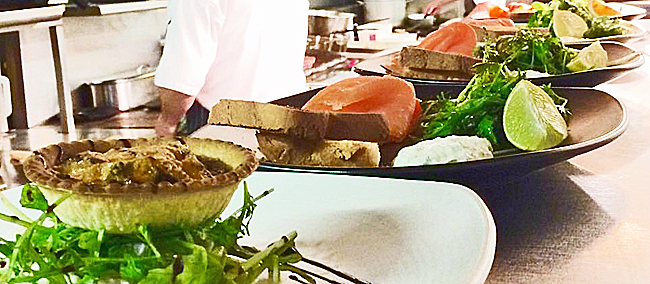 Eva: "I love seafood so my favourite dish is the smoked cod and prawn fishcake with wilted spinach, grain mustard sauce, soft free range poached egg and hollandaise sauce; the flavours mix perfectly together!
On my days off I enjoy spending quality time with my husband, Cipri, and getting out and about and experiencing new things."
Cipri: "I enjoy fishing on my days off; it's a great way to relax and switch off from everything, enjoy being in the countryside and catch some fish (sometimes).
My favourite dish is the chicken liver pâté with toasted ciabatta and a homemade tomato and onion chutney."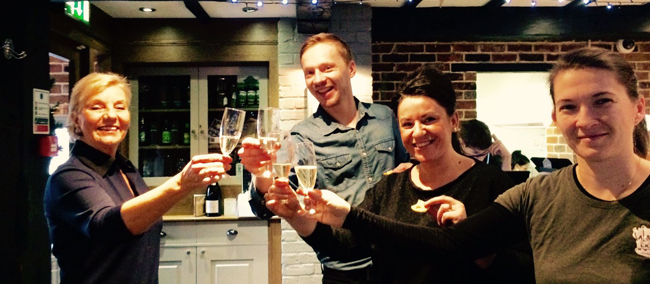 Of course, we all enjoy a glass of English Sparkling wine from time to time, and what better than a glass of locally produced, award winning High Clandon Cuvée with Sibylla, owner of High Clandon!
Join us for a delicious meal or a tipple sometime! From British sparkling wines to locally distilled gins, we are sure you will find a delicious locally produced treat here at The Queen's Head.
Take a look at our menus.