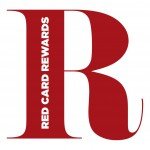 We'll give you a £10 reward on your account when you complete registration, and £10 on your birthday.  You'll also collect one point for every £1 you spend here with us, or at any of our sister pubs. We'll award you with a £10 voucher on your account every time you collect 500 points; save them up for one big blow-out, or use it for sneaky sandwich and a pint.
Don't worry, there's no need for yet another card in your wallet, you can use any contactless card that you already have! Plus, all your vouchers are stored online where you can see when they were awarded and when you should treat yourself to that pint before they expire.
Need to update your email address? Please email us at rewards@redmistleisure.co.uk.
Forgotten your password? Simply click on the button below and select the forgotten password option once you click 'Log in'.
Sign up for a new account
Create a new account today and pick up a card on your next visit to the pub (you'll just need to give staff the email address you registered your account with). Once you have confirmed your account with your card, you can redeem your £10 voucher, even on your first visit!
Add points using your receipt code
If you forgot your Red Card when visiting the pub, you can use the code on the bottom of your receipt to add the points to your account. They may take a few minutes to appear.
If the code doesn't work, please check your account to see if the points have already been added.
Lost your card?
If you have misplaced your card, don't panic! Next time you visit one of our pubs simply give a member of staff the email address which your account is registered under and they can assign a new one to your account. You will need to activate this by clicking on the link in the activation email you will be sent, or by logging into your account.
Any questions?
Don't be shy, get in touch and we'll be happy to help with any queries regarding your account.
Book a table online below and pick up your Red Card