The festive season is upon us! The tear-inducing adverts are on our televisions, towers of chocolate variety boxes line the aisles in the supermarkets and our shopping lists are growing bigger and bigger.
To help ease the stress and mayhem that comes alongside the merriment, our Head Chef Adam has put together his top tips for hosting Christmas dinner with ease and to ensure you enjoy the festivities just as much as your guests.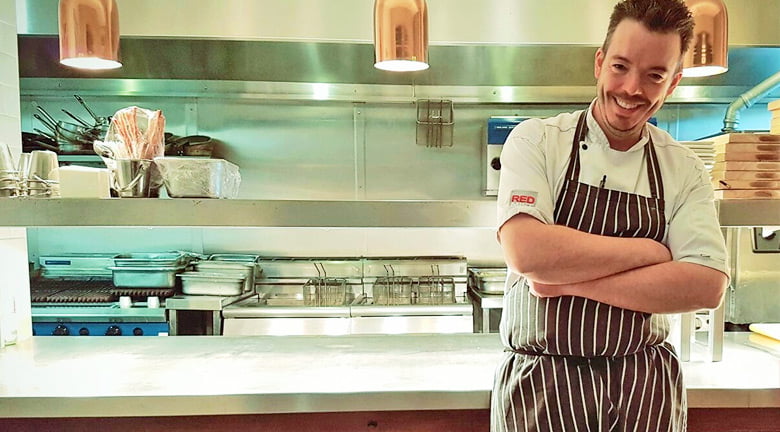 Tip #1: Prepare and boil your roast potatoes the night before
People can be very judgemental about 'the perfect' roast potato. The pressure can push you to breaking point, when everything else is ready to be served and your potatoes are still not crisping up.
Adam strongly recommends avoiding that panic by peeling and boiling your potatoes the night before and popping them in the fridge overnight. Then on Christmas Day, place the potatoes into a tray with rapeseed or vegetable oil (not olive oil) and season well with salt, pepper, grated garlic, rosemary, thyme and sage. Mix well in the tray to make sure oil and seasoning coats the potatoes before adding them to the oven to roast. When they turn light gold, take the tray out, drain all remaining fat and give the tray a good shake before adding back into the oven to crisp up.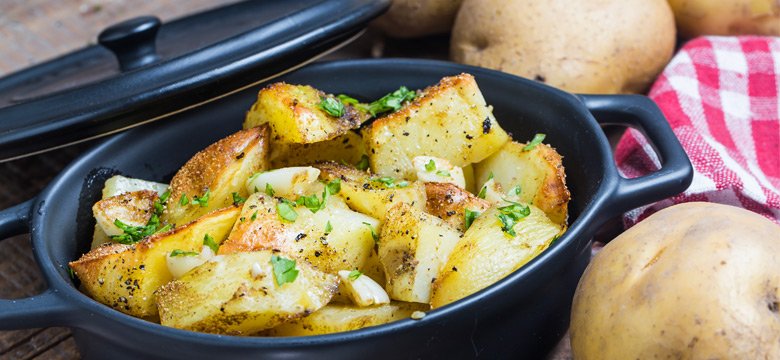 Tip #2: Prepare the turkey in advance
The turkey is the show stopper, so make sure you're not rushing last minute trying to prep it.
On Christmas Eve, check the turkey has no giblets left inside (butchers will often leave them in) and place a whole garlic bulb, 1 peeled and halved onion, a few bay leaves and some rosemary inside the turkey, ready to infuse the flavours when cooking the following day. To ensure your turkey is succulent and doesn't dry out, spread some seasoned butter under the skin on the two breasts, then drizzle with oil and season the entire turkey. Place in the fridge, ready to cook on Christmas Day.
Allow approximately 40 minutes of cooking per kilo of bird. Once cooked, rest for at least half an hour covered with tin foil to keep the turkey hot (this also allows you time and room in the oven to focus on the trimmings).
Tip #3: Don't be afraid to add a Yorkshire pud!
Albeit not traditional, some tend to go the whole 9 yards and add Yorkshire puddings to their Christmas dinner.
If you want to get your Yorkie's big and fluffy but don't want the mess of mixing and pouring in your hot kitchen on the day, simply measure equal amounts (1 large cup of milk, 1 large cup of flour, 1 large cup of eggs etc) into a bowl and blitz using a stick blender, until all mixed together. Then season well with salt and pepper, cover and leave in the fridge until the next day.
And here's another tip… you can cook your Yorkshire's first thing on Christmas morning, saving you the mad rush at the end of your cooking. Using an extra large Yorkshire pudding tray which you can buy in most supermarkets, drizzle vegetable oil in the tins and place in oven on a high heat (at least 210°C) for 5 minutes until the oil is smoking. Whisk the Yorkshire mix you made the night before and pour into the tin. Turn the oven down to 180°C and bake for 25 minutes. It's hard to resist, but do not open the oven door until the Yorkshire's have risen!
Take out of the oven once they have risen and are crispy to touch, then place on the side for later to warm up in the oven for roughly 2-3 minutes.
Tip #4: Opt for vegetables that you can heat back up
It makes it far easier to use vegetables that you can cook and then reheat the next day. There are two options that work perfectly for this…
The first being roasted carrots; Chantenay carrots being the best as you don't have to peel or chop them. Simply boil them in salted water until cooked then leave to cool down. Place them in a roasting tray and drizzle with duck fat, salt and pepper, maple syrup or honey and add some sprigs of thyme to the tray. Cover with cling film and place in the fridge overnight.
The second is Brussels sprouts (which I think actually taste better when cooked and reheated). Boil the sprouts in salted water until soft and then put straight into iced water to keep the vibrant green colour. Place them in a roasting tray and drizzle with honey, some roasted smoked pancetta, pine nuts and season with salt and pepper. Cover and refrigerate overnight, until placing them in the oven 20 minutes before serving.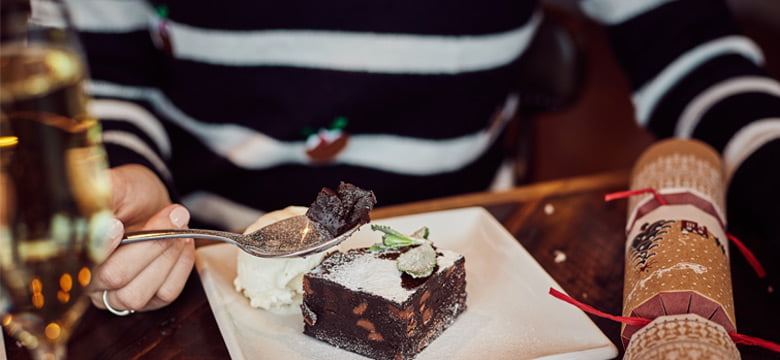 Tip #5: Switch up the dessert
Most people serve a traditional Christmas pudding, but if you're not a fan or want to add another option to your dessert selection then why not offer a rich chocolate brownie which is easy to prepare in advance or have a go at making our vanilla bean panna cotta recipe, with spiced toffee ginger cake and Bramley apple compote. It's so yummy and will definitely impress your guests this year.
Click here to download the recipe.
Tip #6: Enjoy a glass of something whilst cooking
To ease the stress…
---
We hope Adam's tips are useful and may help you plan ahead this Christmas. From Adam and all of us here at The Queen's Head, we wish you a very merry Christmas and look forward to seeing you in the new year.