Who are English Sparkling Wine Tours?
Local wine enthusiast, Mike Keeble, decided to organise a trip for a group of friends to go to the Champagne region of France to do some tours and tasting of their famous vineyards and bubbly. The trip was a great success and it struck Mike, why not do the same trip to the fantastic vineyards right here in Surrey!
Due to climate change and the perfect 'terroir', the South of England can produce sparkling wine which has been deemed, by some experts, as good as, and indeed better than, the French version.
Famous Champagne house Taittinger, has even bought up 69 hectares in Kent as part of a multi-million pound investment over the next 10 years. Their long-term plan is to produce 300,000 bottles of English Sparkling wine.
English Sparkling Wine is one of the country's best kept secrets, but Mike Keeble wants to share this with you on his amazing English Sparkling Wine Tours…
Click here to discover more about English Sparkling Wine Tours.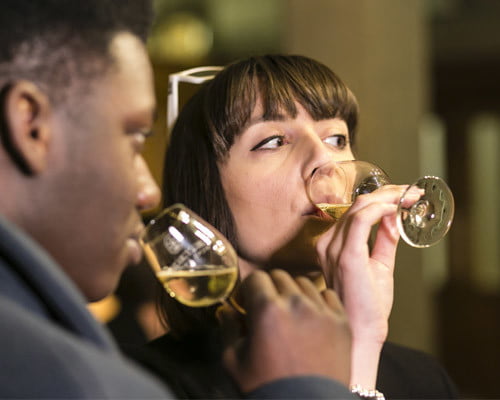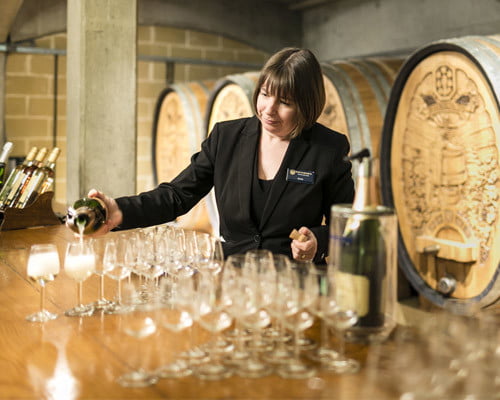 Tour Itinerary
Tours are run every week on Thursdays and Fridays from May to November inclusive.
9am Pick up at Guildford mainline station
9:30am Arrive at first vineyard and enjoy the tour and tutored tasting, sampling a selection of sparkling wines
11:15am  Board luxury minibus/coach to next vineyard
11:45am Arrive at small scale vineyard that won International Wine Challenge Gold 2015 and was only one of seven English sparkling wines to do so.
1:15pm Leave Vineyard for 5 minute drive to our lunch venue which is an organic vineyard overlooking the Surrey Hills.
Enjoy a fabulous lunch of local Surrey Hills produce here at The Queen's Head
After lunch taste a selection of Sparkling wines and a rose (2011 was drunk on the Royal barge for the Queen's Diamond Jubilee)
3:30pm Leave to go to the finale of the day the gin and spirit distillery next door
5:15pm Finish the tour and return to station
6pm Arrive back at Guildford mainline station
What's included in the tour?
Collection from Guildford mainline station by luxury minibus/coach
No drink drive worries as luxury minibus/coach will take you from location to location for the entire day
Guided tours of 3 award winning Vineyards. 1 micro, 1 organic and one large
Tutored tasting of a variety of English Sparkling Wines, Rose and white wines.
Fabulous lunch of local produce from the Surrey Hills
Guided tour of an award winning Gin Distillery
Tutored tasting of Gin and a number of other spirits all produced in the heart of the Surrey Countryside
Discounts on purchases at each location
Drop back at Guildford mainline station by luxury minibus/coach
Price per person is £145 (all inclusive)