Award-Winning Restaurant in East Clandon, near Guildford
Sunday Lunch to Savour at Surrey's Award-Winning Gem: The Queen's Head
Tucked away in the picturesque village of East Clandon, just moments from Guildford, The Queen's Head stands as a beacon of traditional British dining, infused with modern flair and commitment to sustainability.
Where freshness takes centre stage: the best Sunday lunch in Surrey!
Dating back over a century, The Queen's Head has evolved without losing sight of its roots. Nestled in a village steeped in history, our establishment is a testament to the ever-present passion for seasonal British fare. We pride ourselves on sourcing only the freshest ingredients from local producers, ensuring a dining experience that's not only flavourful but also sustainable.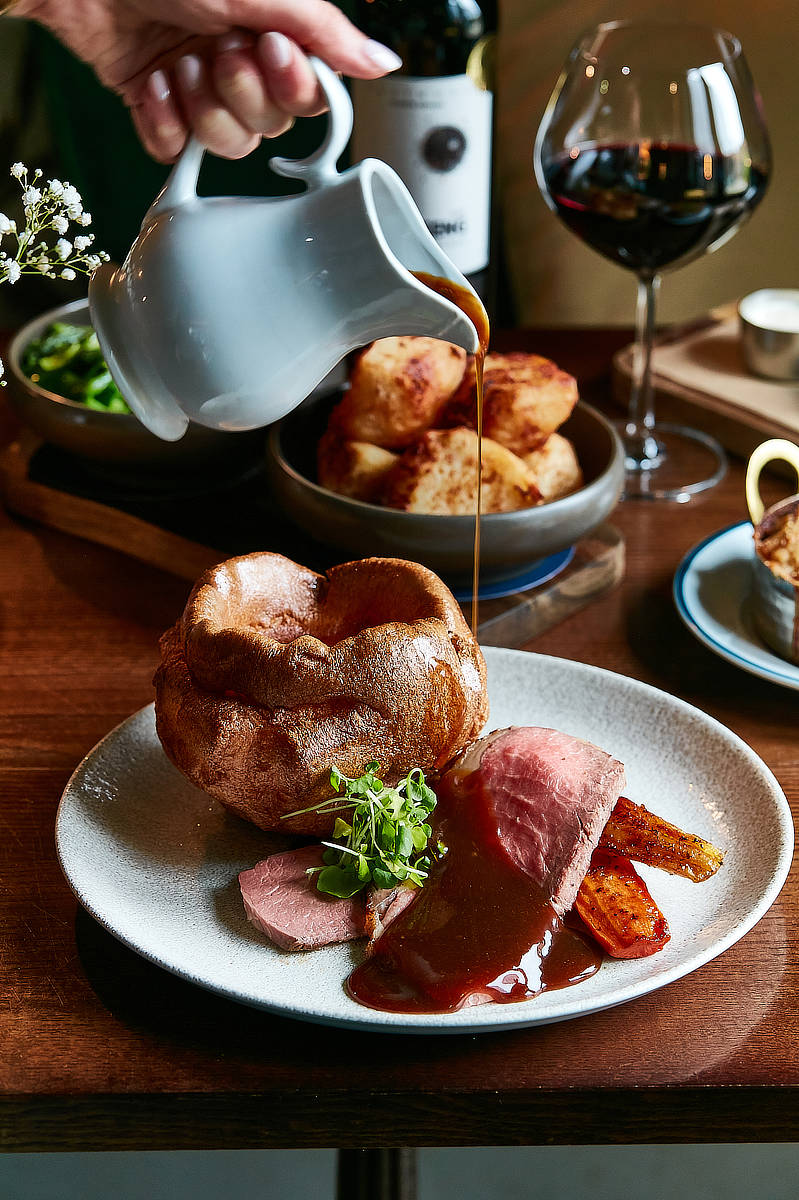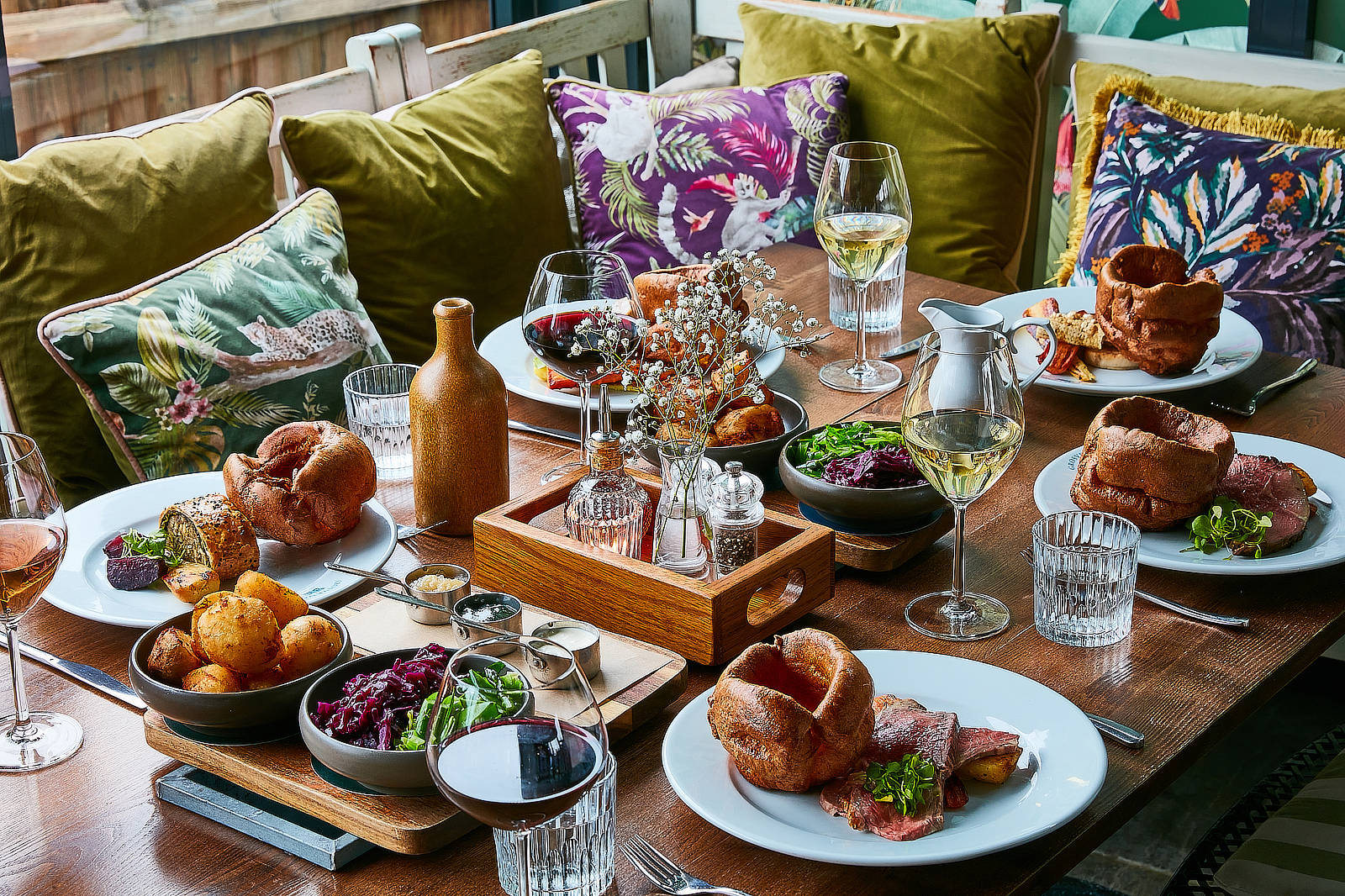 What makes East Clandon's best Sunday lunch?
At the heart of our menu is a love for wholesome English fare. Our chefs, passionate about their craft, let the quality of local ingredients shine through in each dish.
Of course, nothing says 'Sunday lunch' quite like the classic roast dinner, and ours is iconic. Choose from the tender ballotine of chicken, succulent honey-roast pork belly, rosemary roasted lamb, or, for those of a plant-based persuasion, our outstanding wild mushroom and lentil wellington.
Paired perfectly with roast potatoes, crispy Yorkshire puddings, and a selection of fresh, seasonal vegetables, you'll find each bite is a celebration of Surrey's finest produce.
And what's a hearty meal without the perfect drink to complement it? From craft ales sourced from local breweries to fine wines and expertly mixed cocktails, our drinks menu is as robust and refined as our culinary offerings.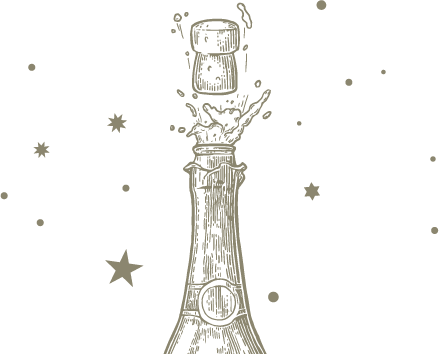 Can't find availability at the time or date you're looking for? Contact our reservations team on ​​bookings@queensheadeastclandon.co.uk and we would be only too pleased to see if we can help accommodate your request.
Experience true British dining near Guildford
Looking for that quintessential Sunday lunch experience in Surrey? Whether it's a lavish roast, or a casual drink, The Queen's Head in East Clandon beckons. Join us and make your Sunday lunch truly exceptional. Secure your spot today!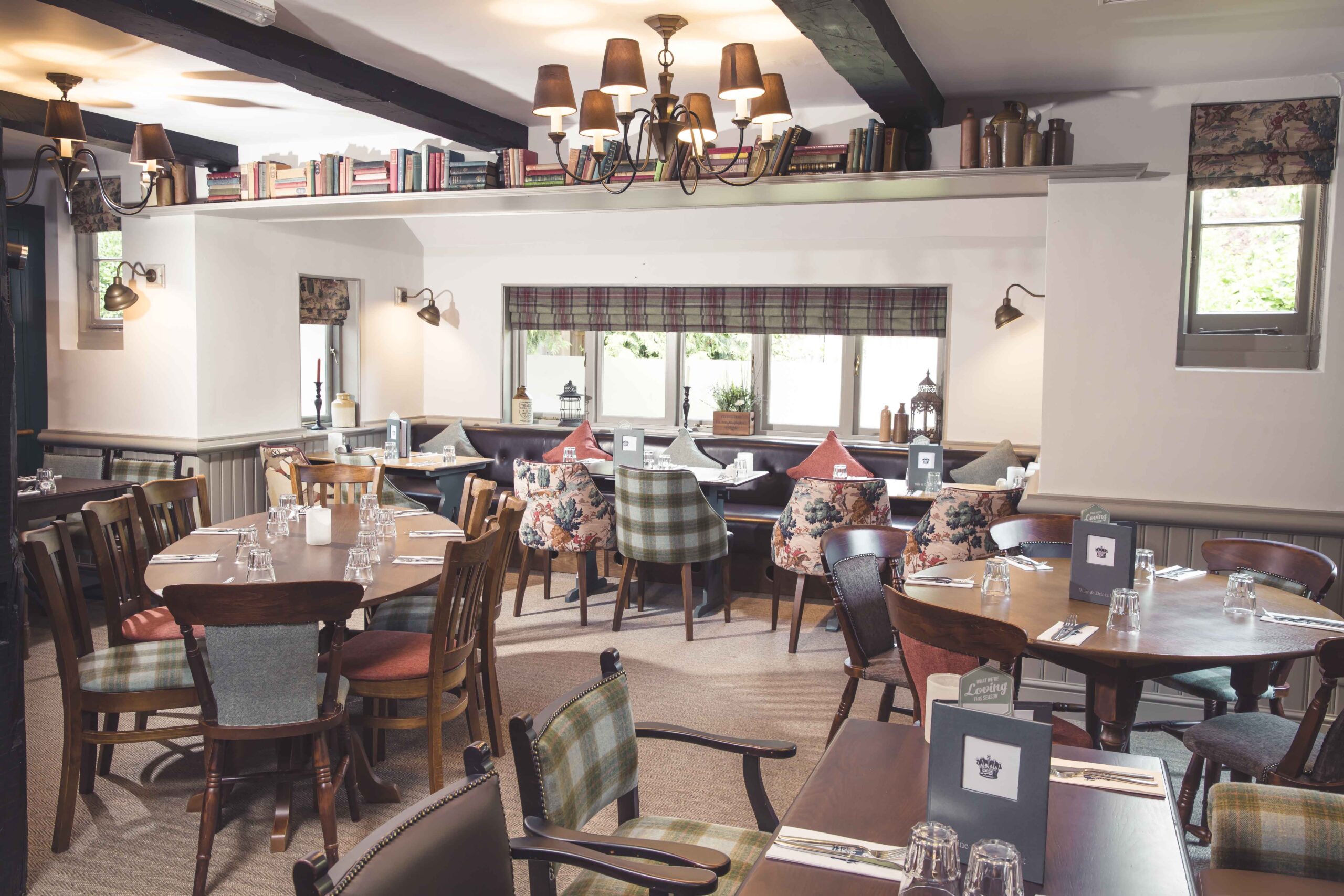 Restaurant & Bar Area
Enjoy a unique dining experience in our restaurant and bar areas full of character and charm, offering a truly relaxed countryside experience.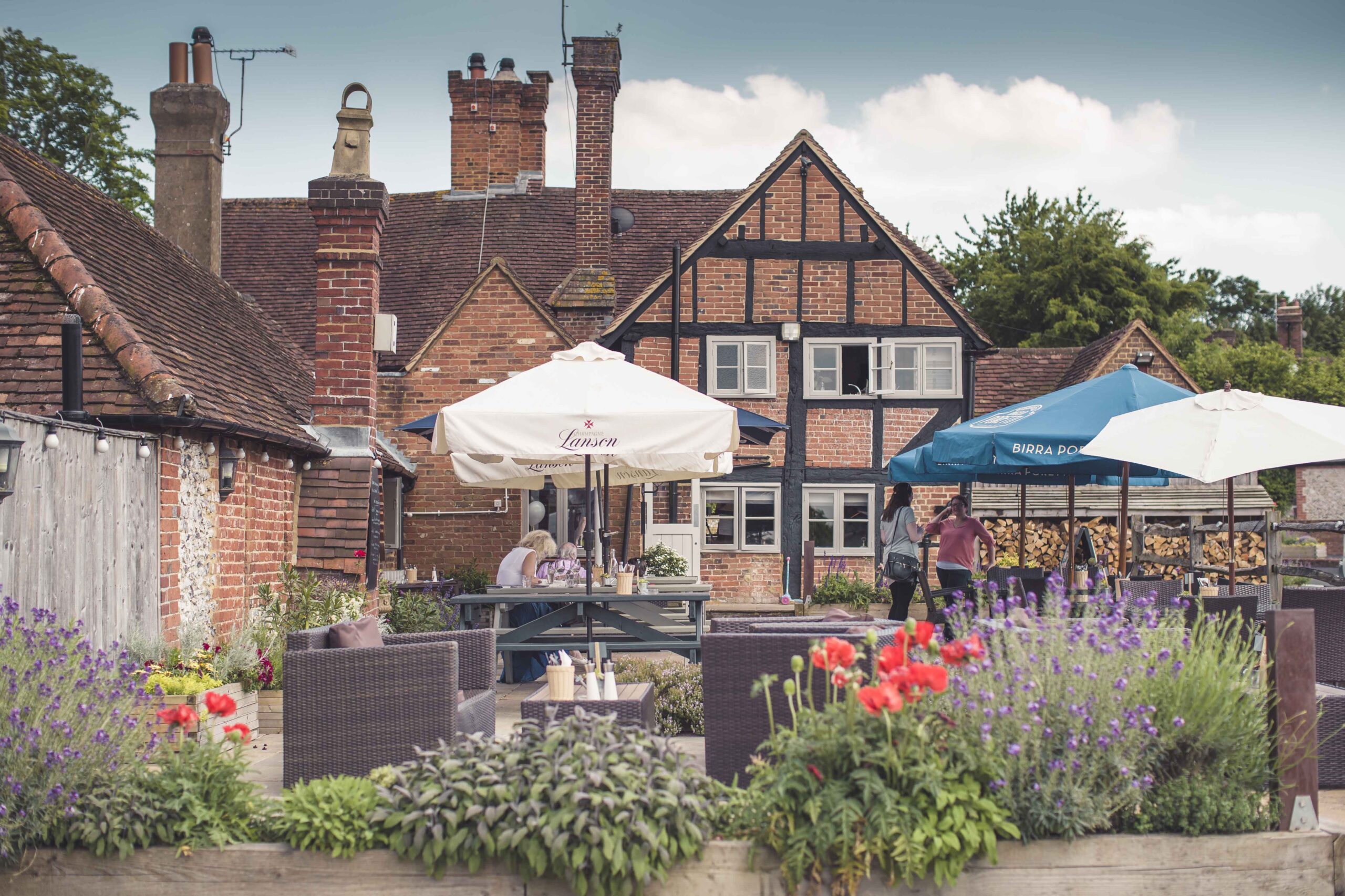 Pub Patio
Our serene patio spaces provide the perfect backdrop for cherished moments with loved ones.