Whether you're gathering your tribe together for a delicious Christmas lunch, you're hosting a festive dinner party or you just love your food and drink and want to push the boat out with some new tipples, we have roped in our favourite drinks connoisseur Joel Eastman to give us some top tips to entertain with and enjoy this Christmas, so grab yourself a glass of wine and notepad, put your feet up and enjoy this month's blog read.
Your Festive Starter
The number one Christmas meal starter has to be smoked salmon! Zippy sparkling wines are perfect for cutting through the fish's oily texture and fortunately, that's just the sort of wine we excel at producing here in England! The Jenkyn Place Brut Cuvée 2014 has that crisp acidity we're looking for, with delicious apple and lemon flavours as well as some underlying biscuity notes.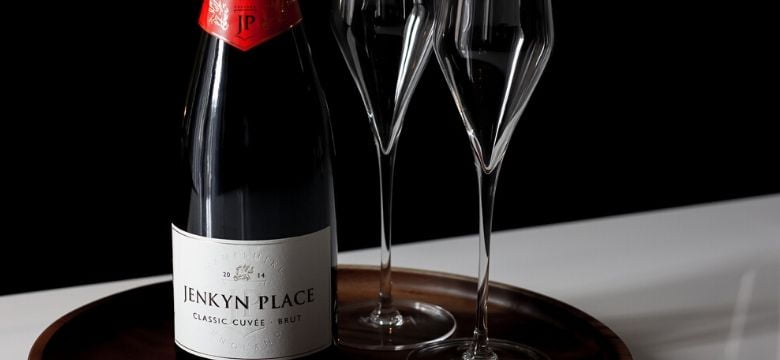 Pinot Gris still wines have a lot of potential in England, too, and Surrey's Greyfriars Vineyard has produced some lovely examples. Go for their 2017 vintage Pinot Gris when pairing with pâté as this one spent a few months in oak to produce honey flavours to complement the wine's pear notes. It has the depth of flavour needed to stand up to a rich pâté.
Your Festive Mains
There are hoards of people who'll say it's simply not Christmas without turkey – I think my father-in-law is Commander-in-Chief of that army! Turkey can be tricky when it comes to wine-pairing however because while it's the centre of attention, it is surrounded by an array of vegetables, sides and sauces, many with their own bold flavours. My own plate is always piled high with sweet and spicy braised red cabbage!
You'd usually reach for a ripe, low-tannin red wine in this instance, but due to our cool climate, producing wines like this in England is tricky, and the best examples always disappear off the shelves very quickly. So how about a white wine vinified from red Pinot Noir grapes instead? The Litmus White Pinot 2016 is just that! It's a complex wine with smoky aromas and a rich palate with flavours of melon, pear and redcurrants.
Now, don't tell my father-in-law but I much prefer red meat on the Christmas table, and I know I'm not alone in this thought. The problem is, we don't produce wines in this country that can really stand up to a rich roast rib of beef, so on this occasion I am going to go off-shore and recommend one of my favourite wines from my homeland of Australia – the Wynns Black Label Coonawarra Cabernet Sauvignon, which has the all the classic cassis, blackberry and menthol notes you'd expect from a wine from the Coonawarra and the tannins to complement the meat.
Your Festive Pudding
The delicious Hattingley Valley Entice Ice Wine from Hampshire is back, and just in time too! Made from the uniquely English Bacchus variety, the grapes are frozen and then very slowly pressed to concentrate the sugars in the juice. The resulting wine has aromas of crisp citrus and elderflower, but delivers a sweet stone fruit and honey palate, with enough acidity to leave a clean finish. That freshness will see it pair well with any fruit-based dessert or tarte tatin.
For something a little different, why not try the Albury English Vermouth. It has been made from distilled sauvignon wine, blended with various herbs, spices and citrus botanicals. Chill it down and serve with warmed mince pies – the enticing aromas of cinnamon, ginger, vanilla and sweet tea in the vermouth will compliment them perfectly. It would also taste delicious mixed in a light Negroni cocktail with Silent Pool Gin and Cocchi Americano.
For the driver
It looks like a beer but drinks like fizz, so the Binary Botanical 0.5 will be a crowd-pleaser. Made in Surrey by the Good Living Brewing Company, Binary Botanical is brewed with organic hop leaves, in addition to traditional brewing hops, and is fermented with wine yeast. This gives the drink a Prosecco-like flavour profile of peach and citrus with light herbaceous notes. They produce alcoholic versions but go for the equally tasty 0.5% alcohol bottle if you're on driving duties.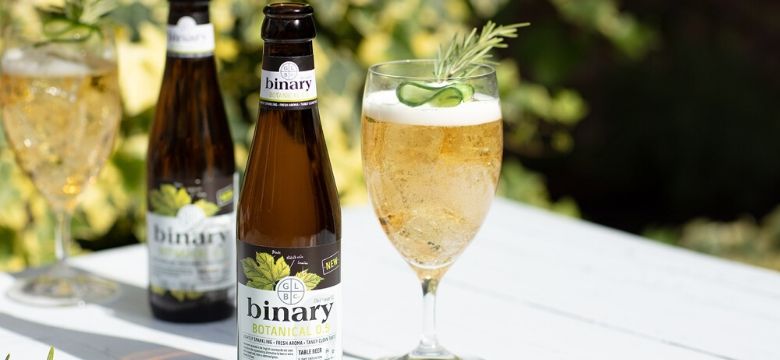 We hope you agree there are some delicious options here, so get planning and order your drinks in plenty of time, to avoid disappointment. Joel's award-winning drink tours across Surrey and Hampshire would make a great Christmas gift and his 2020 tour dates are live and available now, click here for more information. Not only will you have the most enjoyable day quaffing wine, gin and beer, but you may also be privy to a delicious lunch right here at The Queen's Head.
If you are looking to make plans to eat out before the clock strikes midnight on New Year's Eve, make sure to book early here with us to avoid disappointment. For everything Christmas-related here at the pub, take a look here.